Care Appointments is a leading online magazine dedicated to the career development of all care professionals, care students & voluntary sector workers. We offer an effective means to reach thousands of jobseeking care professionals across the UK.
Advertisers benefit from a mechanism that targets individuals in an environment which is packed with the latest sector news, relevant career advice and expert comment from leading figures within the caring professions.
Features
Fantastic sector-specific content indexed by all major search engines
Visitors are 75,000 engaged health and social care professionals
Branded job listings including logo, map location and social channels
Post a job in easy steps and start receiving applications immediately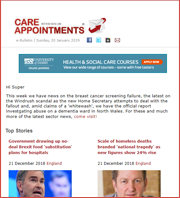 Our weekly eBulletin provides our users with up-to-date site content and offers advertisers a useful media platform to promote their message to a captive audience.
Ad sizes & costs are set as follows:
Top of Email Banner 468 X 60 – £500P/W
Footer Banner 468 X 60 – £400P/W
To reserve any of the above, e-mail: [email protected]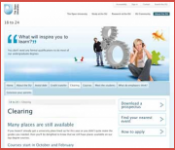 Get exclusive access to our email database. Package rates per annum are as follows;
Once only – £1000
Up to 5 E Shots – £800 per eShot
Up to 10 E Shots – £600 per eShot
Up to 20 E Shots – £500 per eShot
Prices assume complete HTML files are supplied – just let us know your required date/s and preferred package.
To reserve, e-mail: [email protected]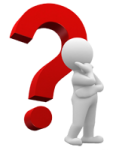 How many people are on your database? 18,000 or thereabouts.
Can I target specific people or regions? As the majority of registered users use personal email addresses like hotmail, it's not possible to do this.
What file formats do you accept? For the eShot, clients can supply HTML templates to a maximum of max file size100kb. For banners & buttons we accept file JPG, Gif, or PSD.
Any restrictions? We limit client eShots to one per client, per week.
Showing all 6 results
This plan includes 1 job
Jobs are posted for 30 days

Unlimited word count
Branded with your logo

Add to cart